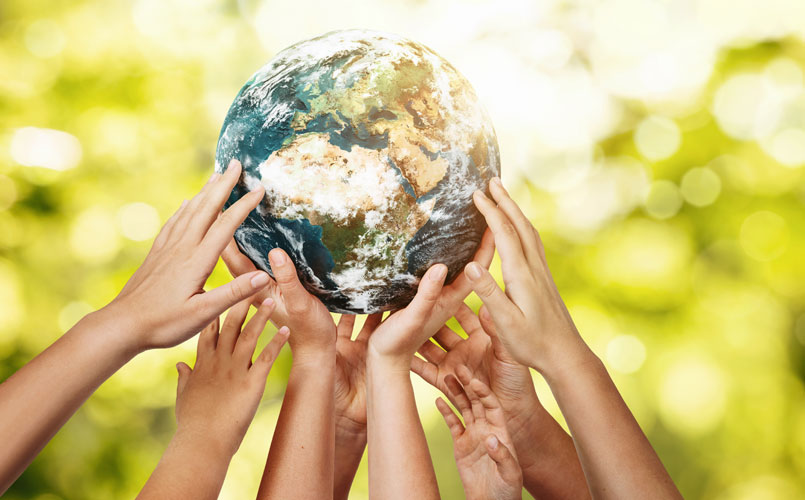 Pace International: A Sustainable World of Abundance
At Pace International, we believe in a Sustainable World of Abundance in which there is enough food for everyone — enough fresh fruits and vegetables to feed, nourish and delight a growing global population. Reducing food waste, protecting natural resources, and ensuring fruits and vegetables grown by our customers remain abundantly available for future generations is our passionate mission.
Today's global population is more than 7 billion people. In less than 30 years, experts predict the population will reach 10 billion people world-wide. With population growth at such a rapid pace, how will society feed the world when it doesn't even seem possible today?
Farmers around the world produce enough food, and grow enough fruits and vegetables, to feed the global population, but nearly half of what's grown is lost or wasted after harvest. As a result, global food waste exceeds 30 percent, and food waste in the U.S. alone is closer to 40 percent.
Decay and fruit breakdown are the leading preventable causes of produce losses and waste after harvest and throughout the supply chain. Pace offers sustainable solutions for both organic and conventional markets to tackle postharvest food losses. Processes such as ecoFOG® thermofogging significantly increase shelf life and has been used for 25 years on various fruits and vegetables, including apples, pears, and potatoes. Unlike traditional drenching, ecoFOG® protects and maintains the integrity of the ecosystem by reducing water usage, one of our most valuable resources.
PrimaFresh® is Pace's line of edible carnauba coatings keeping fruit and vegetables fresh, firm, and marketable throughout the supply chain. PrimaFresh® restores the produce's natural coating and its essential functions in protecting the fruit from environmental decay and threats. Natural Shine® is a coating that keeps produce fresh and reduces weight loss by preventing dehydration from the packing house to the consumer.
We have been providing our customers, from the most prominent packinghouses to niche specialty growers, with sustainable postharvest solutions and technologies for the past 30 years. We are dedicated to a Sustainable World of Abundance through the continued creation of new pathways for extending freshness solutions that bring an end to food waste while reducing our impact on the environment.