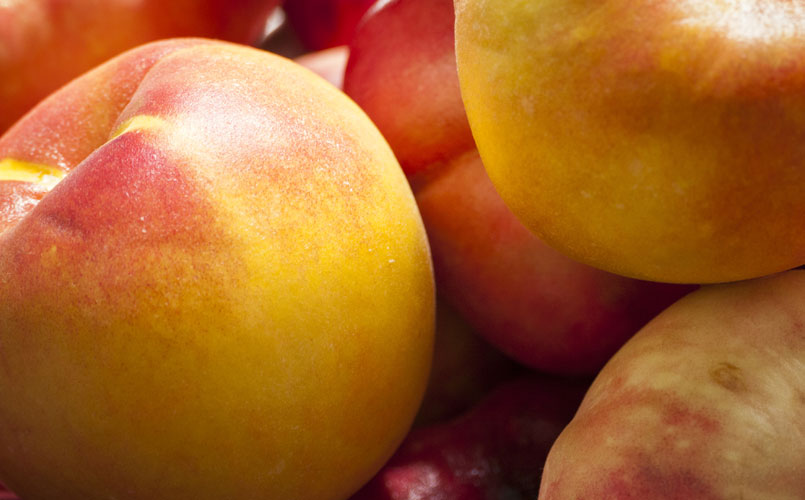 Stone Fruit's Shiny Sustainable Solution
Stone fruit is extremely delicate and tends to lose its luster during cold storage and transportation, leaving it looking dull and shrunken at retail. Stone fruit also can ripen quite quickly, leading to a less than ideal consumer experience.
Meeting the growing consumer trend for shiny peaches, PrimaFresh® 60 Organic (OR) is the latest advancement in Pace's organic premium line of edible plant-based coatings. Pace developed the edible coating specifically to enhance dehydration control in stone fruit and maximize its fresh appeal.
The innovative coating technology provides a longer-lasting, durable shine, while significantly reducing moisture loss from the fruit. Lower dehydration shows significant benefits for a better fresh appearance and less shrinkage at retail and consumer's home.
Like all of Pace's plant-based coatings, PrimaFresh 60 OR was designed for versatile performance in the packing line. Tests conducted by Pace in its lab and onsite at its customers' facilities indicate that PrimaFresh 60 OR performs exceptionally well compared to other conventional coatings.
Best of all, it's an earth-friendly, health-friendly resolve to keep stone fruits shined up and looking their best.
For more information on PrimaFresh 60 OR and to prepare for the upcoming stone fruit season, contact your Pace Representative.