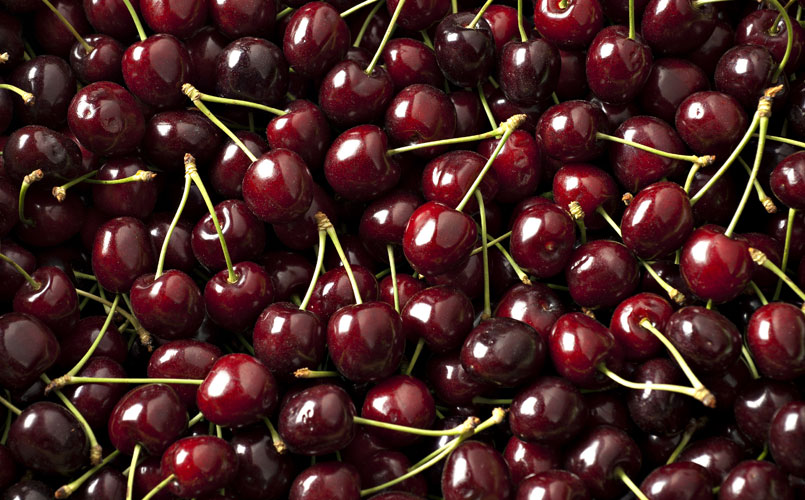 Protect Cherries…Naturally
Each year cherry consumers look forward to the best varieties and quality cherries during the spring. This sweet and tart season only lasts for six short weeks in California and only eight to nine weeks in Washington State. However, the list of challenges to getting the fruit from harvest to home is long. From inclement weather, to soil, to labor, and transportation, many factors play into the success of cherry season.
Along the supply chain, reliance on fungicides to protect cherries is critical. Pace recommends BioSpectra® 100 SC to ensure the consumer cherry experience is ideal. Unlike conventional fungicides, BioSpectra 100 SC has a different mode of action. It acts by binding to ergosterol in the fungal cell membrane and inhibiting membrane transport proteins, leading to cell death, utilizing a naturally derived agent called Natamycin. The active ingredient in this decay control agent is the result of the fermentation process of naturally occurring micro-organisms – a safe solution to maintain the freshness of fruit.
A common question around biological alternatives to conventional fungicides is, 'Does it work as well?'. In an ever-evolving global market, having multiple tools at the ready is vital. The world's needs are continuing to evolve, and biological solutions are beginning to play a larger role in market share, and sound solutions are needed to meet those needs. BioSpectra 100 SC is an important tool for disease resistance management and is Pace's way of serving the fresh produce protection market.
BioSpectra 100 SC addresses a market need and supports the core of Pace's mission to expand its sustainable portfolio. BioSpectra is a Generally Recognized As Safe (GRAS) biopesticide and is one of many new technologies Pace is offering in support of sustainability. GRAS is an FDA term used to distinguish products added to foods that are shown to be adequately safe for its intended use.
There are many assets for controlling the freshness of fruit. New, novel and biorational options are great to have in the anticipated cases of resistance, regulations, or overuse. Pace continues to explore biorationals, stemming from the demand for natural, renewable products that help keep fruit fresh longer.
BioSpectra 100 SC is proven to protect against a broad spectrum of postharvest fruit decays, like Brown Rot (Monilinia spp.) and Gray Mold (Botrytis cinerea) in cherries.
For more information about BioSpectra 100 SC and our full portfolio of postharvest solutions, contact your Pace Representative.