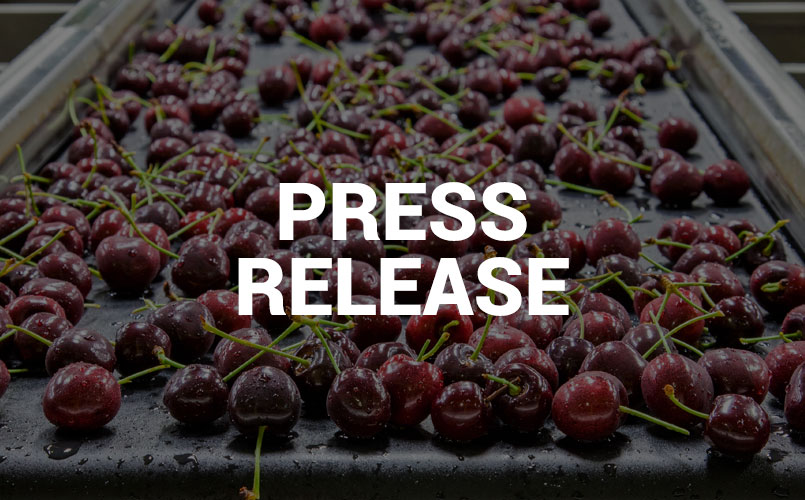 Pace International LLC. names Salman Mir EVP and COO
Pace International LLC. (Pace), has announced that Salman Mir will become the new EVP and COO of the company, effective April1, 2019. In his new role, Mr. Mir will oversee all day-to-day operations of the company's global postharvest business.
Mr. Mir will succeed Roberto Carpentier, who held the COO position for the last 6 years and led Pace through a period of rapid profitable growth since its acquisition by Valent Biosciences in 2012. Prior to that, Mr. Carpentier held several marketing and commercial leadership positions with Pace during his 13-year tenure prior to joining Valent BioSciences, building the foundation of Pace's culture towards customer service, partnerships and innovation.
"Salman brings a wealth of experience to this role, combined with outstanding leadership skills and a proven track record of introducing innovative technologies," said Ted Melnik, President and Chief Executive Officer of Pace International LLC. and EVP & COO Valent BioSciences LLC. "His strong business development experience will support our efforts not only to build on our already strong base-business platform, but also to facilitate the licensing and acquisition of new products and businesses necessary for us to reach the aggressive growth expectations we have for Pace."
In his new role, Mr. Mir will work closely with Pace's expert leadership team to continue the company's strong growth and innovation track record, which in recent years has included the launch and expansion of sustainable freshness-protection technologies such as ecoFOG® decay control, FYSIUM™ 1-MCP and PRIMAFRESH™ or NATURE'S SHIELD™ edible coatings. This growth trend is expected to continue as the company gears up for the introduction of new organic and sustainable solutions for the global postharvest market.
"The fresh produce industry is rapidly changing with the expansion of international trade, higher consumer demands, stringent regulatory requirements and increasing pressure to reduce food waste across the entire supply chain," said Salman Mir. "Pace is uniquely positioned to help meet these needs with its existing portfolio and development pipeline of sustainable products, technologies and technical services. I am excited to be part of the Pace team through this new growth phase."
Salman Mir joined the Crop Protection Industry with FMC Corporation in 1995, where he held positions of increasing responsibility in sales, marketing and business development in both Asia Pacific and the United States − including direct sales organization and global strategy roles. Following his tenure at FMC Company he joined Gowan Company LLC, holding a variety of positions, including General Manager for North America for Gowan's Joint Venture with Nissan Chemicals. His last position at Gowan was the Director of Global Marketing where he was responsible for the global portfolio, including Pricing, Promotion, Market Research and Communications. Mr. Mir joined Valent BioSciences in 2012 as Vice President of Global Marketing and Business Management responsible for the leadership of the company's global marketing and commercial activities in the areas of agriculture, public health and forestry.
Most recently, since April 2016, Mr. Mir served as the Head of AgroSolutions Division International (ASDI) and General Manager for Sumitomo Chemical Asia.
About Pace International LLC
Pace International, LLC is a subsidiary of Valent BioSciences LLC, a Sumitomo Chemical Company. Pace collaborates with growers, packers and agricultural organizations to develop innovative solutions to enhance, protect, and preserve fruit and vegetable quality and freshness. Pace is the leading global provider of sustainable postharvest solutions and technologies, equipment and technical services to maximize efficiencies in packing operations and increase the freshness and value of harvested crops. For more information, visit the company's website at www.paceint.com.
About Valent Biosciences LLC
Headquartered in Libertyville, Ill., Valent BioSciences LLC. is a subsidiary of Tokyo-based Sumitomo Chemical Company. Valent BioSciences is the worldwide leader in the development, manufacturing and commercialization of biorational products, with sales in 95 countries around the world. Valent BioSciences is an ISO 9001:2008 Certified Company. For additional information, visit the company's website at valentbiosciences.com.