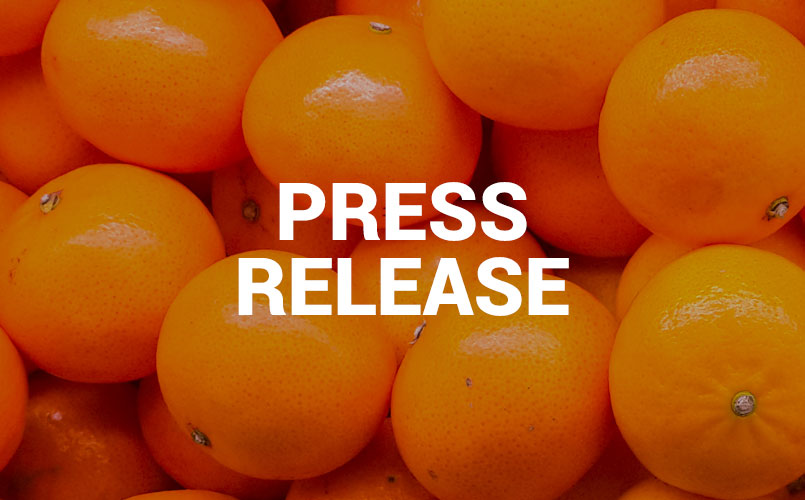 Pace International LLC Announces Senior Level Leadership Changes
Pace International LLC (Pace) has announced that Mr. Rodrigo Cifuentes is being promoted to Executive Vice President and Chief Operating Officer of the company, effective October 01, 2020. In his new role, Mr. Cifuentes will oversee all day-to-day operations and international expansion of the company's global postharvest solutions business. In addition, Mr. Salman Mir is being promoted to the position of Chief Commercial Officer of Valent BioSciences LLC and President of Pace International.
Mr. Cifuentes will succeed Mr. Mir, who held the COO position for the last 18 months and led the company through several optimization initiatives aimed at increasing production efficiencies, accelerating innovation and growing internationally through new alliances and collaboration with Sumitomo Chemical affiliates. Prior to this role, Mr. Cifuentes was responsible for overseeing Pace's global marketing and business development functions, and more recently, its Latin America division. Earlier in his career, Mr. Cifuentes served in various management positions at Kroger Supermarkets in Chile, Davis Fresh Technologies (today NSF) and AgroFresh. He holds a bachelor's degree in Agricultural Sciences from P. Catholic University of Chile, and an M.Sc. in Food Science and MBA from the University of California at Davis.
"Rodrigo's extensive background in the global fresh produce industry, along with his leadership skills and experience in bringing new innovative technologies into the postharvest sector, will help Pace in this growth phase and expansion into developing postharvest segments," said Mr. Mir. "His strong business development background and innovation focus will elevate our efforts to differentiate and diversify our strong chemical-based business platforms by incorporating advanced digital technologies, developing new partnerships and supporting global expansion plans with our Sumitomo Chemical affiliates."
In his new role, Mr. Cifuentes will work closely with Pace's teams, Sumitomo Chemical affiliates, and a network of international collaborators to maintain the company's strong growth and innovation track record. This growth trend is expected to continue as the company gears up for the introduction of new organic products, digital technologies and sustainable solutions for the global postharvest market.
"With today's heightened awareness around food losses and their impact on wasted resources, the need to develop innovative sustainable postharvest technologies to meet consumer, retailer and packinghouse customer demands is higher than ever," said Mr. Cifuentes. "Pace's industry recognition over the years has been built through the offering of a growing portfolio of quality postharvest products, innovative delivery technology and exceptional technical service. We plan to continue building on our strengths by introducing novel digital technologies and biorational solutions to help customers operate in more sustainable ways. I am excited to continue being part of the Pace team through this next technology-driven growth phase."
Mr. Mir will relocate to Valent BioSciences' global Biorational Headquarters in Libertyville, Illinois. In his new role, he will have accountability for other biorational businesses in addition to Pace International. Prior to joining Pace, Mr. Mir served as Head of AgroSolutions Division International (ASDI) and General Manager of Sumitomo Chemical Asia, based in Singapore.
About Pace International LLC
Pace International, LLC is a subsidiary of Valent BioSciences LLC, a Sumitomo Chemical Company. Pace collaborates with growers, packers and agricultural organizations to develop innovative solutions to enhance, protect, and preserve fruit and vegetable quality and freshness. Pace is the leading global provider of sustainable postharvest solutions and technologies, equipment and technical services to maximize efficiencies in packing operations and increase the freshness and value of harvested crops. For more information, visit the company's website at www.paceint.com.
About Valent Biosciences LLC
Headquartered in Libertyville, Ill., Valent BioSciences LLC. is a subsidiary of Tokyo-based Sumitomo Chemical Company. Valent BioSciences is the worldwide leader in the development, manufacturing and commercialization of biorational products, with sales in 95 countries around the world. Valent BioSciences is an ISO 9001:2008 Certified Company. For additional information, visit the company's website at valentbiosciences.com.