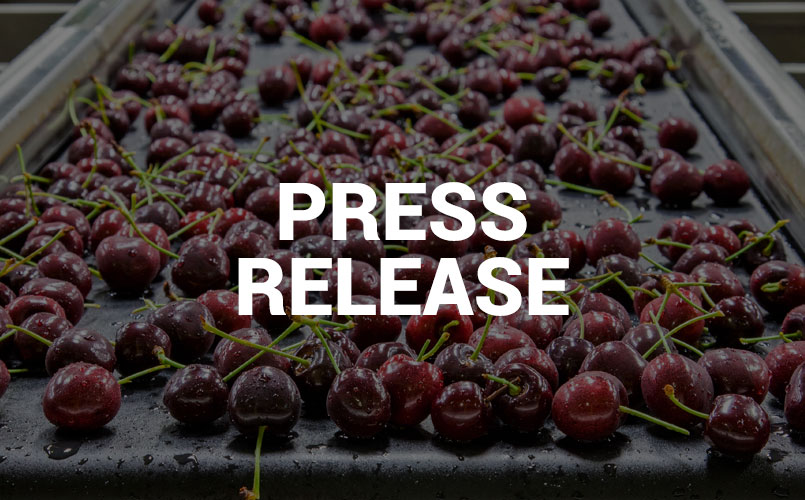 Pace Intl Chile merges with Valent BioSciences Chile
Wapato, Washington – June 29th, 2015 – Pace International, LLC (Pace), the global leader in postharvest solutions, technologies and services for the fruit industry, has announced it will merge its Pace International Chile Business with Valent BioSciences Chile, effective August 1st. Pace was acquired by Valent BioSciences Corporation (VBC) in December 2012. Both VBC and Valent BioSciences Chile are wholly owned subsidiaries of Sumitomo Chemical Company(SCC).
The merger will be accomplished through the creation of a new Postharvest Division within Valent BioSciences Chile. Through the integration, Pace will significantly expand its operational strength in the areas of customer service, logistics, administration, trading capacity, and geographic coverage within the region. At the same time, Pace will maintain continuity and its relationships with existing customers in Chile, Latin America & South Africa and the entire Sales and Field staff will become employees of Valent BioSciences Chile.
"This merger is an important next step in the strategic vision of Pace and the SCC group," said Roberto Carpentier, Executive Vice President and Chief Operating Officer of Pace. "When we created Pace International Chile in 1999, we did so as a means to strengthen our offering of industry-leading postharvest solutions to a regional market that is renowned for the quality of its fruit production. This integration with Valent BioSciences Chile will consolidate that process."
Gonzalo Maturana, General Manager of Valent BioSciences Chile, said the move illustrates the unique capabilities that the SCC group has put forward on a global scale. "As the only multinational solutions provider with a portfolio that includes conventional, biorational, and postharvest products," said Maturana, "the SCC group continues to expand their distinctive market presence by bringing our knowledge, cultures, and technologies together in ways that create unique value not only in Chile, Latin America and South Africa, but for our customers around the world. We are excited about this development and the opportunities it creates for our customers and our respective organizations."
About Valent BioSciences Chile S.A.: Valent BioSciences Chile is subsidiary of Valent BioSciences Corporation, a Sumitomo Chemical Company. With more than 20 years in the market, Valent BioSciences Chile was the first company within the Chilean Crop Protection Industry to incorporate conventional and biorational proprietary products into their own portfolio. Valent BioSciences Chile is well recognized for working closely with end users and distribution, offering integrated solutions as specialized products with strong field support for Crop Protection and Crop Production needs by the Chilean growers. Valent BioSciences Chile is headquartered in Santiago, Chile and hasSales and Technical service personnel nationwide. The company web site is www.valent.cl
About Pace International: Pace International,LLC is a subsidiary of Valent BioSciences Corporation, a Sumitomo Chemical Company. Pace collaborates with growers, packers and agricultural organizations to develop innovative solutions to enhance, protect, and preserve fruit and vegetable quality. Paceis the leading provider of postharvest solutions and technologies, equipment and technical services to maximize efficiencies in packing operations and increase the value of crops being processed. For more information, visit the company's website at www.paceint.com
About Valent BioSciences: Corporation Headquartered in Libertyville, Ill., Valent BioSciences Corporation is a subsidiary of Tokyo-based Sumitomo Chemical Company. Valent BioSciences is the worldwide leader in the development, manufacturing and commercialization of biorational products, with sales in 95 countries around the world. Valent BioSciences is an ISO 9001:2008 Certified Company. For additional information, visit the company's website at valentbiosciences.com.
About Sumitomo Chemical Company, Limited: Headquartered in Tokyo, Japan, Sumitomo Chemical is one of Japan's leading chemical companies, offering a diverse range of products globally in the fields of petrochemicals, energy and functional materials, IT-related chemicals and materials, health and crop science products, and pharmaceuticals. Thecompany's consolidated net sales for fiscal year 2014 were JPY 2.38 trillion. For additional information, visit the company's website at www.sumitomo-chem.co.jp/english/.
Media Contact:
Pace International
Jorge Gotuzzo
925-357-6711
Email: Jorge.Gotuzzo@paceint.com
Jorge Escarpentier
56-2-29491721
jorgee@paceint.cl