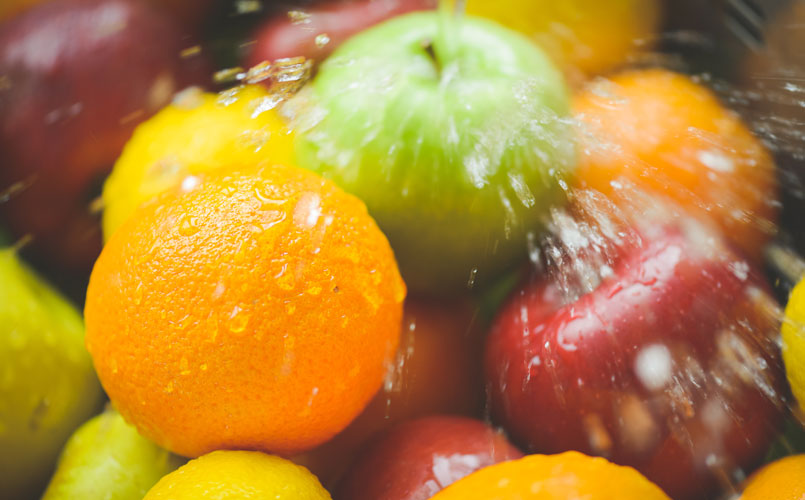 Building a Culture of Food Safety
Now more than ever, we are seeing a movement take shape across the postharvest industry. The drive for transparency across the food supply chain has made way for advancement in food safety protocols. It's no longer a novel idea or best practice, it's a standard. The practice of food safety begins at the farm and ends with the consumer, with nothing skipped in between. For today's growers, packers, and shippers, the impact of food safety practices come into play for nearly every major decision made.
During each season, many producers are working through food safety audits and certifications necessary for distribution. The crippling reality of a possible recall has the potential to shutter doors and businesses. Therefore, a conscious effort to instill a food safety culture from the ground up is the standard for produce businesses. It's the idea that everyone involved in the supply chain prioritizes cleanliness, safety, and the following of defined protocols without compromise. Developing that culture is no small feat and requires participation from all.
PURE® Hard Surface
Pace recognizes that implementing a proper food safety culture starts with a clean environment. Pace now provides a food safety solution that can deliver a superior, broad spectrum, non-toxic antimicrobial disinfectant. This product is known as PURE® Hard Surface, which leverages patented SDC (silver dihydrogen citrate) technology to offer a safer and more effective food-contact surface cleaning for food industry applications. This food-contact surface solution delivers a reliable strategy to a food safety program and can play an integral role in a packing house's overall food safety plan.
Pace InSite™
The investment of a well-executed food safety program can feel immense, but it's nothing compared to the cost of not having a program in place. Pace is committed to helping customers maintain the freshness in fruit. Pace's cloud- based digital reporting system, Pace InSite™ provides insightful packing house data, accessible on any device, at any time. Quickly download or share chemical use information, pump and equipment set points, sanitizer levels, coating details to streamline your audit process and save critical time and effort. Having all these records in one place provides auditors with the traceability and record accessibility needed to promote a successful food safety program.
Pace understands the challenges and complexities that come with implementing a reputable food safety program for your business. Pace's service team is committed to providing customers with products and services needed to achieve a robust food safety culture.
For more information about Pace InSite™ or PURE® Hard Surface contact your Pace Representative.